Juliana's Gift List
on
Polyvore
*not sure why the apostrophe didn't show up...
I thought it would be fun to put together a gift guide of things we got and are planning to get our Juju for Christmas to look back on later. She's a little to young to understand the whole present concept but I think it'll still be awesome to watch her unwrap a new toy or two.
1. Doodle Pro: we love teaching Juju numbers, letters and shapes by writing them and she's a quick learner that girl. This makes it a little more fun than the usual crayon & paper. This toy I'm actually going to wrap for her and save for Christmas
2. IKEA LATT Table Set: I'm most excited for this one because I know she's going to love having her own little table and chairs (the second chair is of course reserved for Lucy once she's older) This sounds weird but Juju loves "lounging" around. She'll tuck herself under her blanket multiple times a day or open a cabinet and just sit there. I plan on painting it white and adding gold stripes to the seats once we assemble it. And by we I mean my husband.
3. H&M Mouse Slippers: I still have to run out and get these or there are cute orange fox ones at Target. Either way Juj is getting slippers. We don't have carpet in our main living area where she spends most of her time so I hope she'll wear these so her tootsies stay warm and they're more fun than socks.
4. Contigo Kids Bottle: I bought this on sale at Target for less than $8 and they're originally like $13. I called it a score and gave it to her right away only because she was sick last week and not really eating or drinking. But she would drink anything from this bottle, including chamomile tea <insert wide eyed emoji> She loves closing it and opening it. Somehow she's always surprised when it pops open and says "Ow!" it's cute :)
5. Ikea Play Tea Set: I have also yet to get this and might wait until her birthday because I don't know if I'll have time to get to Ikea with Christmas being less than a week away but not that it matters for Juju ;) I know she'll love this because she loves pretend feeding her doll babies and real feeding myself and her daddy. She's just a natural care taker :)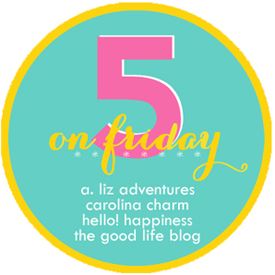 Linking with
Darci
:)